March 30, 2021
March 30, 2021 – Abengoa, through its subsidiary Abengoa Inabensa, has been recognized "Bronze Winner" for its outstanding health & safety performance in the 10th edition of the Sabic European Contractor Safety Awards, which are celebrated annually. The recognition was given for the good results obtained in the maintenance works that Abengoa develops in the plant that Sabic owns in Cartagena.
Since the constitution of the Sabic EHSS Award for Global Contractor in 2011, the company has participated and has been recognized in all of its editions, being twice winner in the Silver category and other two in the Bronze category; besides of that, it was distinguished as finalist in the rest of editions. Additionally, Abengoa got the Silver Winner award in the 2014 world edition.
Due to the pandemic situation, it hasn't been possible to hold the usual award event as previous years, so the organization decided to present the award at the locations of each contractor.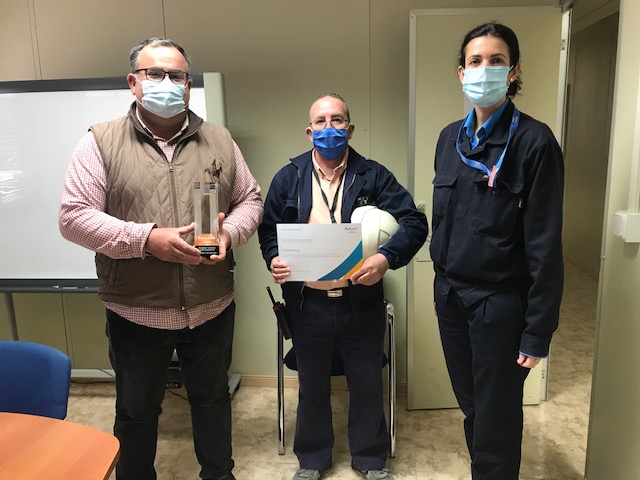 About Abengoa
Abengoa applies innovative technology solutions for sustainability in the infrastructure, energy and water sectors. (www.abengoa.com)
Communication Department:
Marián Ariza
Tel: +34 954 93 71 11
E-mail: communication@abengoa.com
Investor Relations & Capital Markets:
Gonzalo Zubiría
Tel: +34 954 93 71 11
E-mail: ir@abengoa.com

And on our blog: http://www.theenergyofchange.com