April 15, 2019
The award recognizes the company's good results in the construction project of Mina Justa - Marcobre Mining Unit, in Peru.
April 15th, 2019 Abengoa (MCE: ABG/P:SM), the international company that applies innovative technology solutions for sustainability in the infrastructures, energy and water sectors, received the Safe Partner trophy from Grupo Económico Breca, its client in Mina Justa construction project in Peru.
Abengoa was awarded thanks to the company's commitment to the integrity of all its workers, applying Abengoa's and the customer's safety standards, as well as the current legal regulations on occupational health and safety.
Last March, the strategic partners of the Breca Mining Division, being Abengoa one of them, met to share their health and safety results. The good results obtained by the company in 2018 in the development of Mina Justa mining resulted in this recognition from its client.
Abengoa has been working on this project since the beginning of 2018 for the Peruvian company Marcobre, which belongs to Grupo Económico Breca. Mina Justa, located in the Pacific desert, is one of the most important mining projects of the last years in Peru.
Abengoa has developed major projects in the mining sector in the country for more than 10 years, such as the expansion of the Shougang mine in Marcona, the projects in the Toquepala and Cuajones mines of Southern Peru Copper Corporation, the expansion of the Cerro Verde mine of Freeport McMoRan, or the construction of the Las Bambas mine of MMG, among others, and is currently focusing on continuing its expansion in the local market.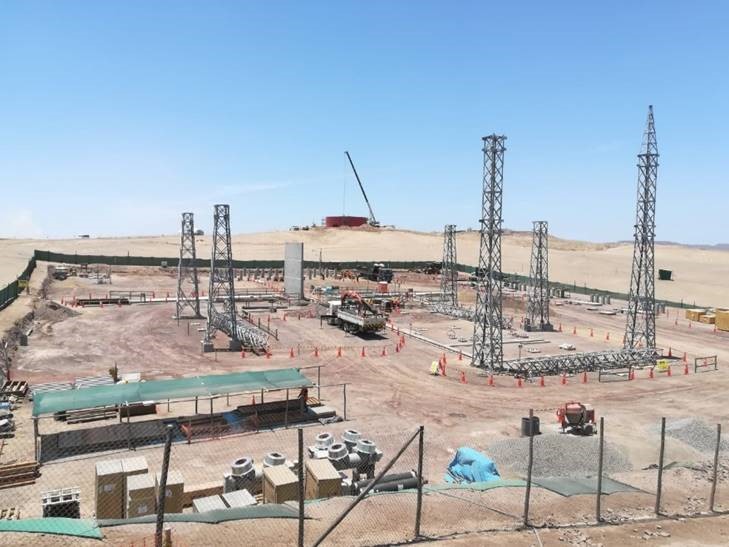 About Abengoa
Abengoa (MCE: ABG/P:SM) applies innovative technology solutions for sustainability in the infrastructures, energy and water sectors. (www.abengoa.com)