December 12, 2018
Abengoa (MCE: ABG/P:SM) -the international company that applies innovative technology solutions for sustainability in the infrastructures, energy and water sectors-, has been awarded in the Antonio Caparros Awards, granted by the Board of Trustees of the UB and the Bosch i Gimpera Foundation of the University of Barcelona.
In particular, Abengoa received the recognition for best technological transfer project, for "The transfer to a leading multinational technology development company is possible. A case in the energy sector" work. This resulted in a new recognition of the effort and commitment that Abengoa has with R&D as the main driving force on which it bases its technological products.
The project, which deals with the technology transfer between universities and companies in the development of storage systems with molten salts, was led by Dr. Cristina Prieto, director of the Innovation and New Developments area at Abengoa, the doctor Inés Fernandez from the University of Barcelona and Dr. Luisa Cabeza from the University of Lleida.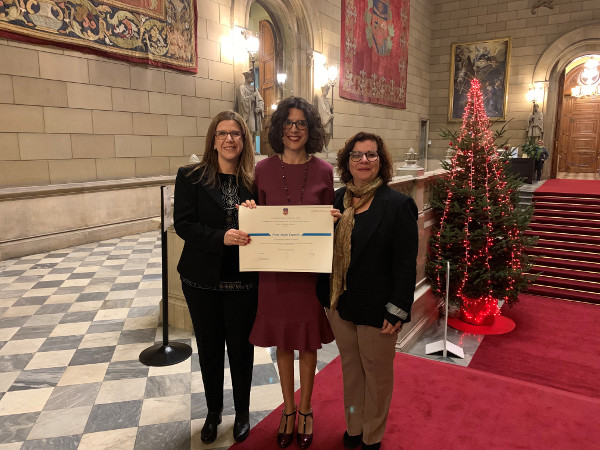 About Abengoa
Abengoa (MCE: ABG/P:SM) applies innovative technology solutions for sustainability in the infrastructures, energy and water sectors. (www.abengoa.com)