August 1, 2017
Atlantica Yield, the owner of the Extremadura and Écija solar platforms, recently presented Abengoa with a recognition award for having achieved 1,000 consecutive days without a lost time accident at both plants. 
On July 11 and 13, Atlantica promoted two individual events that were held in which they recognized the outstanding work performed by Abengoa's Operation and Maintenance (O&M) teams relating to health and safety at both platforms.
All workers were invited to both events which were attended by representatives from Atlantica and Abengoa. Atlantica presented the O&M teams with a diploma as a reminder of this milestone.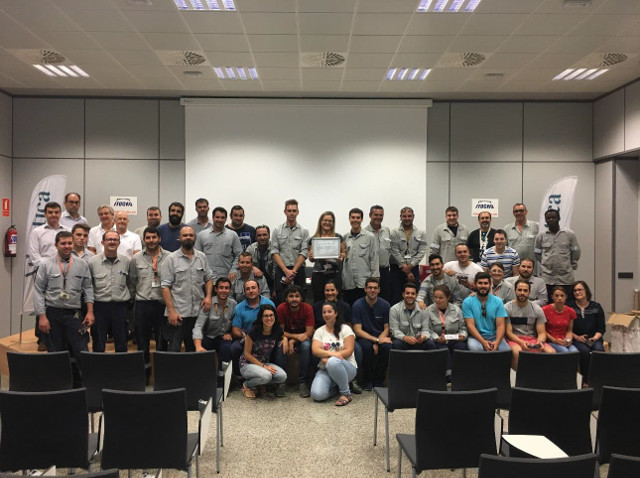 Solar Extremadura Platform, July 11, 2017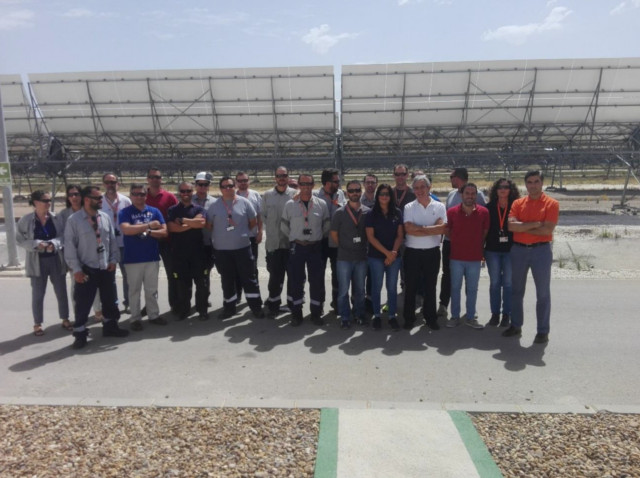 Solar Écija Platform, July 13, 2017