Abengoa, recognized in Algeria for its contribution to inclusion and diversity
April 3, 2023
The Hassi R'Mel UTE donates inclusive equipment to the municipality's disabled association.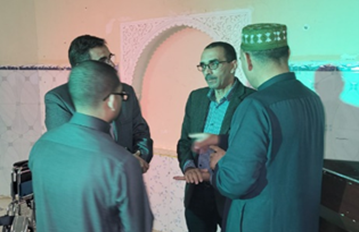 Mr. Allaoua Sassane with local representatives at the ceremony
Abengoa has received recognition from the Association for the Disabled in the municipality of Hassi R'Mel, thanks to the donation of equipment for people with reduced mobility. An action that is part of the company's Social Responsibility and Diversity policy, which demonstrates its commitment to those who need it most and its ongoing collaboration with the local communities where it operates.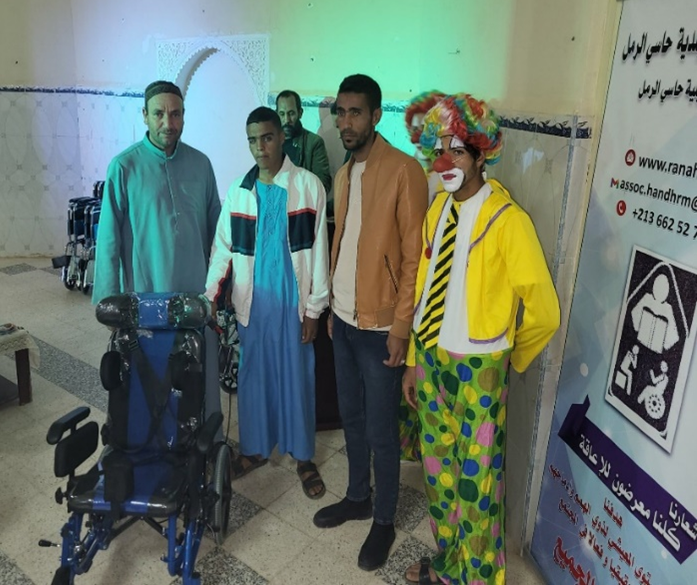 Members of the Disabled Association of Hassi R'Mel
The donated equipment consists of:
One chrome-plated electric wheelchair.
Three IMC wheelchairs for children.
Eleven simple wheelchairs.
One HP Tank 500 colour printer.
One HP laptop.
The delivery took place on the 30th of March at the Nouvelle Ville, in Hassi R'Mel (Bellil), in the presence of local authorities and associations, as well as the plant manager, Allaoua Sassane, and the head of operations, Bouamara Nacereddine.
This recognition by the community is a gesture of gratitude, affection and dearness that fills the entire company with pride due to its meaning.
Abengoa is convinced that the social inclusion of people with disabilities is an essential condition for respect for human rights and the pursuit of sustainable development in all its dimensions, in line with the promise to "leave no one behind" established in the 2030 Agenda.
Congratulations to our Hassi R'Mel plant team!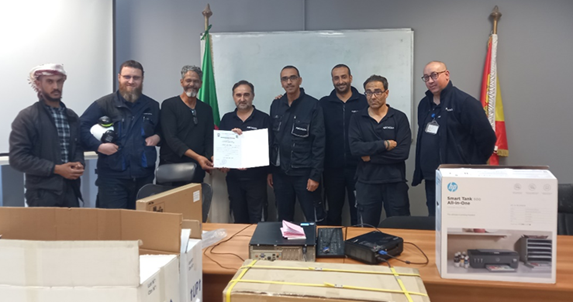 The UTE team represented by Mr. Antonio Landero Cristo and Mr. Allaoua Sassane accompanied by Mr. Zoheir Chaabat-dis President of the Association of the Disabled of Hassi R'Mel
About Abengoa
Abengoa applies innovative technology solutions for sustainability in the infrastructure, energy and water sectors. (www.abengoa.com) 
Communication Department:
Rocío Castro Moreno
Tel: +34 954 93 71 11
E-mail: communication@abengoa.com
Investor Relations & Capital Markets:
Gonzalo Zubiría
Tel: +34 954 93 71 11
E-mail: ir@abengoa.com

And on our blog: http://www.theenergyofchange.com