Abengoa completes a lattice tower manufacturing project for TenneT TSO in Germany
December 20, 2022
This is the Ostbayernring project, section C (Redwitz – Mechlenreuth), lot two, in Bavaria (Germany).
Abengoa has manufactured 22 towers of 380 kV, weighing a total of 2,200 tons.
Ostbayernring makes an important contribution to security of supply in the region and the energy transition.
December 20th, 2022 – Abengoa, an international company that applies innovative technological solutions for sustainable development in  the infrastructure, energy and water sectors, through its production center in Seville (Spain), Eucomsa, has successfully completed the manufacturing of lattice towers for the 380 kV Ostbayernring pverhead line project, section C (Redwitz – Mechlenreuth), lot 2, in Bavaria (Germany), for the leading network operator in Europe, TenneT.
Specifically, Abengoa's scope of work has included the manufacture of 22 towers of 380 kV, with a total weigh of 2,200 tons.
With the production and timely delivery of the 22 steel lattice towers, Abengoa has contributed significantly to the success of the project. In this way, Abengoa is also making an important impact to integrating more renewable energies into the Bavarian electricity grid and making security of supply affordable, secure and sustainable. During the opening ceremony at the end of October 2022, TenneT also praised Abengoa for its commitment and always constructive cooperation.
The opening ceremony of section C (Redwitz - Mechlenreuth) of Ostbayernring was also attended by the Bavarian Prime Minister Dr Markus Söder and the Parliamentary State Secretary of the Federal Minister for Economic Affairs and Climate Protection Stefan Wenzel. The participation of the political representatives shows the significance and importance of the project for the energy transition.
This achievement reaffirms the positioning of Eucomsa, Abengoa's production center located in Seville, as an international reference company in the manufacture of metal structures with a production capacity that reaches 50,000 tons per year. Eucomsa also has an excellent structural engineering capacity, as well as the most important metal structure testing station in Europe, which gives additional value to the resolution of problems and optimization of designs, some of them under patent.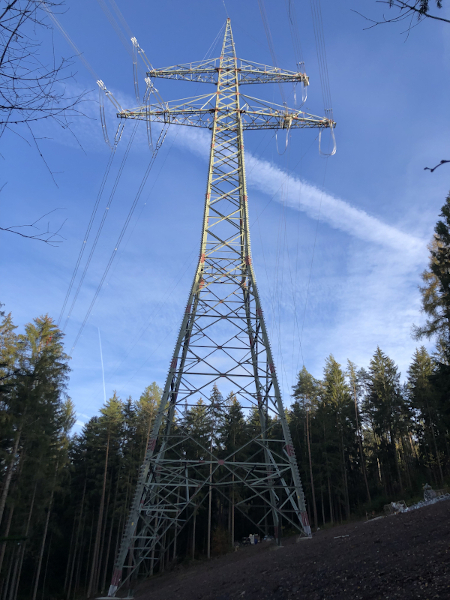 About Abengoa
Abengoa applies innovative technology solutions for sustainability in the infrastructure, energy and water sectors. (www.abengoa.com) 
Communication Department:
Rocío Castro Moreno
Tel: +34 954 93 71 11
E-mail: communication@abengoa.com
Investor Relations & Capital Markets:
Gonzalo Zubiría
Tel: +34 954 93 71 11
E-mail: ir@abengoa.com

And on our blog: http://www.theenergyofchange.com