Pablo Infante, president of Abenewco: "We need one or more investors to return to growth".
September 2, 2022
El Español - Invertia, Noelia Ruiz. 09/02/2022
The debt of Abengoa's operating subsidiary is 1,571 million euros and it has 11,000 employees.
Almost 30 years after starting as an intern at Abengoa, Pablo Infante Cossío (Seville, 1970) has just been chosen to head Abenewco, the subsidiary that groups the most important assets.
When Infante was climbing the first rungs in the Andalusian multinational, the company was a "technological pride" for "any Spaniard". It was a leader in renewables in countries such as China, the United States and India, and Barack Obama himself publicly praised the company. It has fallen to him to take the helm in murkier waters: the parent company is now history and Abenewco is in pre-bankruptcy proceedings.
He takes on the new challenge without looking back and assures that Abenewco has "a promising future" if its financial problems are solved. An economic straitened economic situation with a debt of 1,571 million and with some 11,000 employees who, for him, are "the best asset" of the group. The chairman gives El Español-Invertia his first interview.
You have been working in Abengoa for several decades, have worked in numerous departments and have witnessed several bailouts, some EREs and many curves. Did you ever imagine that the parent company would be in liquidation?
Yes, I have been working in this company all my life. I started as an intern many years ago and have been working in multiple roles in different business areas and geographies. Of course, I never imagined that I would be in liquidation. We were the technological pride of any Sevillian, Andalusian and Spanish. Although in the last two years it did begin, unfortunately, to be a possibility.
And did you ever see yourself presiding over the operational subsidiary of this multinational?
Not really, I never saw myself in this position. Of course, I take on this challenge with enthusiasm, optimism, and a great desire to work. I have no doubt that the business plan presented by the Abenewco group companies is a viable project, with a fantastic team and a more than hopeful future.
How do you explain that Abengoa is in liquidation after being listed on the Nasdaq?
I will not try to explain it. All I know is that our problems were and still are financial and that is what we must solve. We only look to the past to learn from our mistakes.
Now we are concerned with the present and the future of the company, i.e. maintaining the activity and employment of the Abenewco group of companies and restructuring it with the help of one or more investors in order to return to the path of growth. I am convinced that if we solve the financial problems, this company has a very promising future.
How many employees does Abenewco employ?
Currently, just over 11,000 people.
How many jobs does it generate in Spain and, specifically, in Andalusia?
We have generated a lot of employment in Spain, both direct and indirect. It is directly related to the volume of activity. Now I estimate that between them we must be close to 8,000 people, 80 % in Andalusia.
What is Abenewco's real debt now?
The financial debt of the Abenewco 1 group of companies at the end of December 2021 was 1,571 million euros. This amount does not include the so-called senior old money and junior old money debts as Abenewco 1 does not form part of the perimeter.
The company is in pre-insolvency proceedings. Are payrolls guaranteed during the four months that this phase may last?
At this stage, few things are guaranteed. I can say that two of these four months have already elapsed, and we have been able to meet all our commitments. Have no doubt that we will continue to work hard every day with all the tools and levers at our disposal to preserve our most asset, which is our people.
We will take all measures, including legal ones, that allow us to defend the knowledge that belongs to us.
Let's talk about the future of Abenewco, what will be the modus operandi from now on?
We are now in a transitional stage with two very clear objectives: to keep the group operational, guaranteeing activity and employment, and to complete the restructuring process with the help of one or more investors.
Abenewco's board has had internal tensions for years because of the division among the directors. Now they are all experienced managers of the company. Will it be easier to reach agreements with this new team?
The board and the entire staff are now fully aligned with the two previous objectives.
Do you expect to exhaust the four months of the pre-bankruptcy phase or is it likely that the needs will require going into bankruptcy?
When the time comes, the Board will take the decisions that best protect the company and its stakeholders.
The technical round table convened by the Government is delimiting the viable perimeter of the company; is it going to be sold at auction? What agreements do you think will be obtained from this round table?
The matters discussed at this technical round table convened by the Government through the Ministry of Industry, and in which the Regional Government of Andalusia also participates, are strictly confidential and I cannot give details of what has been discussed.
I can assure you that the involvement of all the interested parties is extremely high, and that each of the steps that are being taken pursue the same objective we have: to make viable and preserve activity and employment.
Terramar's offer expired. Is this fund part of the past or do you think it will reappear with a viable offer?
For obvious confidentiality reasons we cannot assess the interest of any specific investor.
Since Abengoa is in liquidation, have you received any firm offer for Abenewco?
As I was saying, at this time we must maintain strict confidentiality regarding the steps taken and we cannot share these details. But I can tell you that the investors have shown a genuine interest in the Group's companies and value their experience and competitiveness.
Why did SEPI not consider the six subsidiaries as eligible for receiving the 249 Million Euros aid? What did the PKF and Grant Thorton reports say?
That moment to which you refer belongs to the past. We are now in a new phase, focused on ensuring the continuity and future of the company, but it is worth mentioning that those advisors endorsed the business plan presented.
At the end of June, it was made known that the Group had around a large amount at stake in different legal disputes. How many Million were related to the parent company and which ones are linked to Abenewco and other subsidiaries? SEPI gave five days for the details of the outlook for these lawsuits, what arguments did they put forward?
The open risk due to litigations in Abenewco does not even reach 200 Million Euros and spread over a horizon of four to seven years, besides, it is mostly classified as remote. This order of magnitude is within the normal range for a company in our sector and size of activity.
Is the Abengoa brand burnt out, is it synonymous with a business 'Titanic'?
The reality is that today Abengoa continues to be a leading company in each of the sectors in which it participates and with a very high performance in all the projects it executes.
It can find innovative engineering and project execution solutions that maximize value for its clients and other stakeholders. As an example of capacity and, I would add, resilience, are the more than 4 billion euros we have contracted in the last six years.
Let's finish by talking about Abenewco. Is presiding over it at a time when it is in precontentious insolvency proceedings a privilege or a burden?
To preside over the company in which I have been working for almost 30 years is, without any doubt, a privilege with capital letters. I understand the challenge is important, but together with the human capital that this company has, which is its best asset, I am convinced that we will succeed.
Read the news in El Español – Invertia (original version in Spanish).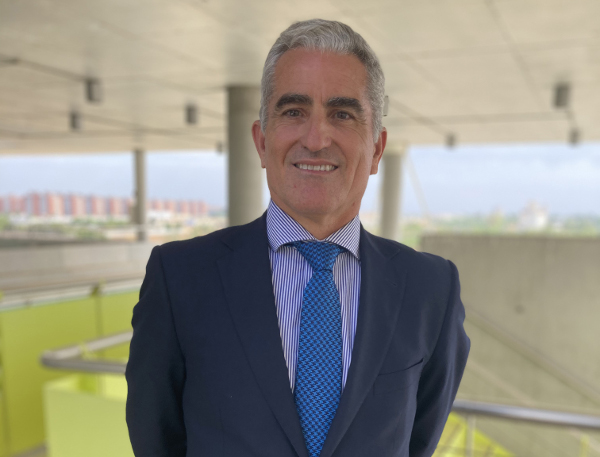 About Abengoa
Abengoa applies innovative technology solutions for sustainability in the infrastructure, energy and water sectors. (www.abengoa.com) 
Communication Department:
Rocío Castro Moreno
Tel: +34 954 93 71 11
E-mail: communication@abengoa.com
Investor Relations & Capital Markets:
Gonzalo Zubiría
Tel: +34 954 93 71 11
E-mail: ir@abengoa.com

And on our blog: http://www.theenergyofchange.com