Abengoa successfully holds a solar thermal energy workshop in China
July 23, 2019
It was celebrated in collaboration with the Chinese mass media CSPPlaza
July 23th, 2019 – Abengoa (MCE: ABG/P:SM), the international company that applies innovative technology solutions for sustainability in the infrastructures, energy and water sectors, has successfully closed a workshop held in Suzhou, China, between 15 and 17 July. Company experts had the opportunity to share their experience in the solar thermal sector with more than 50 professionals from the Chinese industry, including developers, investors, contractors and equipment suppliers.
Thermal storage as a key aspect of solar thermal technology, parabolic trough and tower technologies with molten salts, analysis of the operation and maintenance of solar thermal plants and an introduction to hybridization technology were higtlighted among the topics that were covered during this innovative workshop, organized in collabration with the prestigious Chinese mass media CSPPlaza. In addition, Abengoa introduced real cases of projects implemented by the company, from development phase, supply, and construction to commissioning and operation.
The workshop was attended by Alberto Alba, Business Development Director of Asia and Responsible for Strrategic Alliances;  Miguel Méndez, Solar Technology Director; Javier Ustarroz, Solar Technology Engineering Director; Cristina Prieto Ríos, Innovation in Solar Technology Director; Gonzalo Gómez, Operation and Maintenance Technical Director; Pablo Albiach, Offers Coordinator; and Taoufik Fadil, Business Development Director for Services area.
In total, the workshop registered 56 attendees from more than 30 companies and has allowed Abengoa to show the Chinese industry its deep knowledge on solar thermal technology in all phases of the value chain (development, offers, engineering , purchase, construction and operation and maintenance). In addition, the workshop is part of the company's strong strategic commitment to continue suppor of the technology by offering different engineering and construction services to Chinese companies in the Asian country.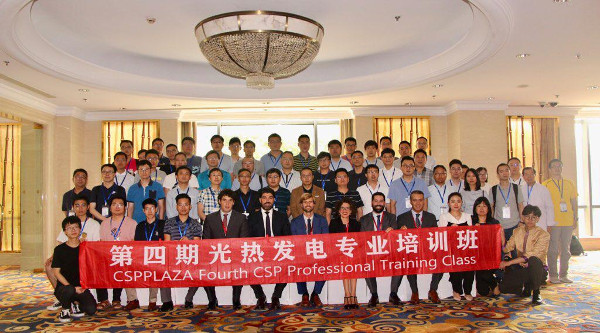 About Abengoa
Abengoa (MCE: ABG/P:SM) applies innovative technology solutions for sustainability in the infrastructures, energy and water sectors. (www.abengoa.com)
Departamento de Comunicación:
Marián Ariza
Tel: +34 954 93 71 11
E-mail: comunicacion@abengoa.com
Relaciones con Inversores y Mercado de capitales:
Gonzalo Zubiría
Tel: +34 954 93 71 11
E-mail: ir@abengoa.com

Y en nuestro blog: http://www.laenergiadelcambio.com