Abengoa obtains ISO 45.001 certification in Chile
February 18, 2019
This certification stablishes the new standards for Health and Safety management systems and replaces the old OHSAS 18.001/2007 standards.
Abengoa is the first company in Chile to successfully go through this process in the mining and construction sector.
February 18th, 2018 - Abengoa (MCE: ABG/P:SM), the international company that applies innovative technology solutions for sustainability in the infrastructures, energy and water sectors, has been the first company in the mining and construction sector in Chile to go successfully through certification and auditing processes under the new ISO 45.001/2018 standards by Aenor.
Chile has been the first area where Abengoa is present which adapted the OHSAS 18.001/2007 standard to ISO 45.001/2018. This new international standard provides a proactive management system which, along with permanent improvement measures, works to increase welfare and safety for our workers. In addition to this, it reinforces leadership and commitment of our management thanks to preventive culture and increases workers' responsibility and involvement through joint Hygiene and Safety Committees.
This new standard shares the high-level ISO structure, which enables synergies between different management systems and provides a more integrated management of the company.
OHSAS 18.001/2007 will no longer be valid from March 2021 and all companies that may want to certificate their Health and Safety systems will have to do so under this new standard.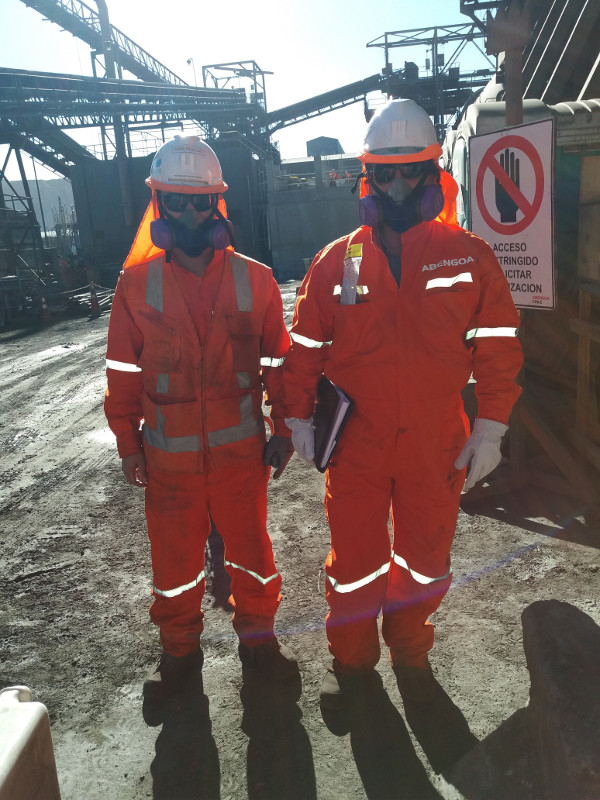 About Abengoa
Abengoa (MCE: ABG/P:SM) applies innovative technology solutions for sustainability in the infrastructures, energy and water sectors. (www.abengoa.com) 
Communication Department:
Marián Ariza
Tel: +34 954 93 71 11
E-mail: comunicacion@abengoa.com
Investor Relations & Capital Markets:
Gonzalo Zubiría
Tel: +34 954 93 71 11
E-mail: ir@abengoa.com

And on our blog: http://www.theenergyofchange.com