Abengoa attends the second general assembly of partners of "The Railway Innovation Hub"
April 27, 2018
The Hub was created in 2017 as an initiative of private companies to promote innovation in the railway sector.
This new assembly consolidates the success of the initiative of the association that is reinforced by the incorporation of new partners.
April 27th, 2018 – Abengoa, (MCE: ABG/P:SM), the international company that applies innovative technology solutions for sustainability in the infrastructures, energy and water sectors, has participated, as member of the board of directors of the 'The Railway Innovation Hub', in the meeting of the second general assembly of this initiative of private companies whose main objective is to promote innovation in the railway sector.
In particular, the assembly took place on April 26, 2018 and it welcomed the new incorporations of companies, which together with the founding companies of this project join now a total of 49 companies.
Thus, the Railway Innovation Hub has taken another step forward in its commitment to innovation by performing its official presentation to its associates at the Railway Technology Center of Adif in Malaga, in an act that has been represented by all the companies that make it up, as well as the participation of heads of ADIF, Renfe and Ineco, among others.
This initiative, which was officially set up last December of 2017, was born as a non-profit association that aims to become a world leader in railway innovation and an international meeting point for railway needs and knowledge.
This association, led in its vice presidency by Abengoa, begins its journey to become a global benchmark in railway innovation, including among its main objectives the promotion of technology and the knowledge of national rail sector, through the generation of collaborative R&D projects, the commercialization of technology and know-how, the entrepreneurship and acceleration or the provision of specialized services (international events, training and services, turnkey projects). This initiative represents a new model of open and collaborative innovation that, by combining forces, will enhance the international projection of our rail ecosystem, placing Spain in an even more attractive position in terms of rail innovation and knowledge.
The active presence of Abengoa in the Hub reinforces its position in the railway sector, where it is currently working, among others, on the construction of the high-speed line between Mecca and Medina in Saudi Arabia, in two new Metro lines. Santiago de Chile and the electrification of more than 250 km of railway lines in the south of England.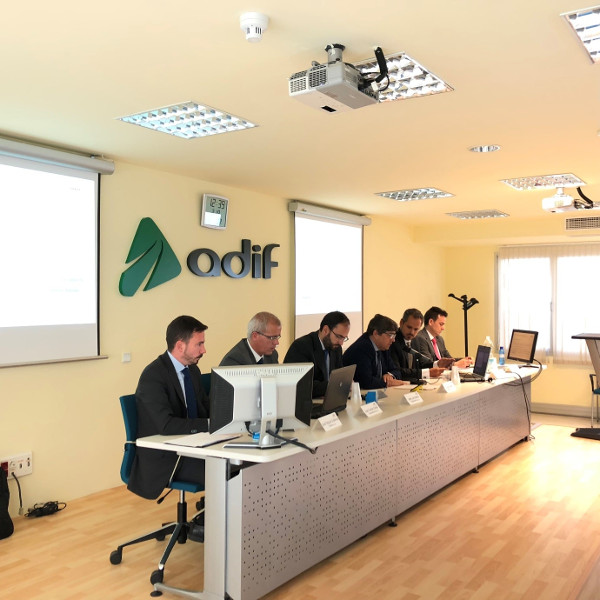 About Abengoa
Abengoa (MCE: ABG/P:SM) applies innovative technology solutions for sustainability in the infrastructures, energy and water sectors. (www.abengoa.com).
Communication Department:
Marián Ariza
Tel: +34 954 93 71 11
E-mail: comunicacion@abengoa.com
Investor Relations & Capital Markets:
Gonzalo Zubiría
Tel: +34 954 93 71 11
E-mail: ir@abengoa.com

And on our blog: http://www.theenergyofchange.com