Abengoa has been awarded by Treasury Today with the first ever "Adam Smith Award 2008" for best financial practices, innovating and managing financial risks, in the international contest hosted by this specialised and leading magazine in financial matters.
The awards ceremony took place this past 19th of June in the Four Seasons Canary Wharf Hotel in London and was attended by Mr. Jesús García-Quílez, corporate finance director of the company, who put emphasis on the acknowledgement received by the financial market based on outstanding practices and risk management in the financial area as well as the growing importance and contribution that these matters have upon generating value to companies.
Abengoa wanted to make a special mention to the financial entities with which they collaborate by asking them to take part in the award received, given that they consider these entities as, " partners and financial purveyors of the company when it comes to putting these practices to work". For this reason, Mr. Paul Barrabes (Financial Director of Caja Madrid) and Mr. Iñaki Mouriz (Financial Director of BNP Paribas) accompanied Mr. Jesús García-Quílez to the event.
The aim of the awards is to recognise outstanding achievement in solutions within the corporate treasury environment, which demonstrate best practice and/or innovation. Richard Parkinson, managing director of Treasury Today said: "The judging criteria for these awards are tough and the competition was extremely strong. Winning entries needed to demonstrate tangible results in the form of cost savings and above average ROI, through to exceptional implementation and quantitative improvements in efficiency. To have won this award is therefore a significant accolade for Abengoa".
Alongside Abengoa, other Adam Smith prize-winning companies in different categories were, Procter & Gamble, Marsh & McLennan, Telecom Italia, Kimberly-Clark, Roche, Central Europea Media Enterprises, Robbins and Myers, Merck and Antalis.
Abengoa is a technological company which contributes innovative solutions dedicated to achieving sustainable development in the areas of segment infrastructures, energy and environment. Abengoa´s stock shares capitalize above 1.900 million (17/06/2008) and the company is present in more than 60 countries around the world, in which they operate through their five head company groups; Solar, Bio-energy, Environmental services, Informative Technology and Industrial Construction. (www.abengoa.com)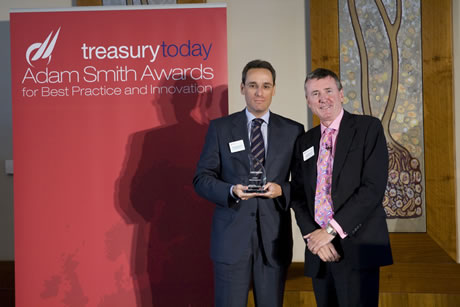 + See attached file.