On November 10th, during the XVII Ibero-American Summit of Heads of State and Government held in Santiago de Chile, Teyma Uruguay received the Silver Award of the Ibero-American Quality Award.
This Award is administered by Fundibeq (Ibero-American Foundation of Quality Management) and is based on a Model of Excellence -similar to that of EFQM-, according to which organizations are evaluated. Applicants must have first won a national or regional quality award.
It was an important challenge for Teyma Uruguay to participate in this contest, since it meant competing with leading companies from any country in Latin America, Spain or Portugal.
This important award demonstrates internationally Teyma's quality management progress, which had already become evident since it won Uruguay's National Quality Award in 2000, 2003 and 2006.
The ceremony was chaired by Chile's President Michelle Bachelet. Ibero-American General Secretary, Enrique Iglesias, presidents, ministers and ambassadors of participating countries were also present.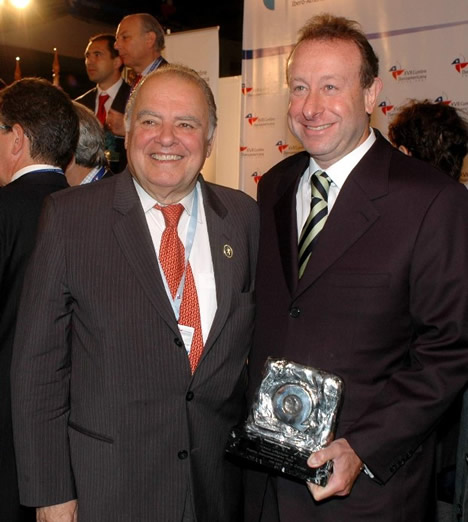 The photograph shows Teyma's CEO Brandon Kaufman and Ibero-American General Secretary Enrique Iglesias exhibiting the trophy we had just received during this ceremony at the Ibero-American Summit of Heads of State and Government.