Teyma has begun the project of construction of the Terminal of the Port of the city of Colonia, one of the main tourist towns of the Uruguay.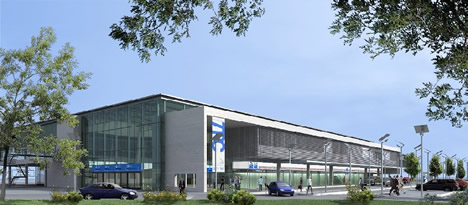 The objective of the infrastructure requested by the National Administration of Ports is to offer to the passengers that leave or arrive to the Port of Colonia, the services of a Terminal that includes all the fluvial operators, allow efficient operations and keep in mind the tourist matters.
During the first months there will be intense work in the elaboration of the executive project of the work - of which we are responsible - and then the site works will begin.
The contract will take two years and they will include more that 7.000 m2 of constructions, including among others:
Areas dedicated to the development of services: local commercial of service to the passenger, rent, money changing, travel agency, kiosk, check in, etc.
Areas of restricted circulation, dedicated to the passengers exclusively in traffic: free shop, pre-shipment room, etc.
parking areas: parking for particular automobiles, of rent and buses
This is a project that achieves a harmonic installation in the area, respecting the environment that surrounds it: its urban trace, natural surroundings, vicinity of the Historical City and vicinity of buildings like the National Naval Prefecture and the Bus Terminal.