Abengoa has incorporated the Sustainable Development Goals (SDGs) into its activities and business strategy, as the common theme of its Strategic Sustainability Plan.
As a company that applies innovative technological solutions for sustainable development in the infrastructure, energy and water sectors, the organization is in a key position to achieve a higher contribution in the following sustainable development goals through its businesses: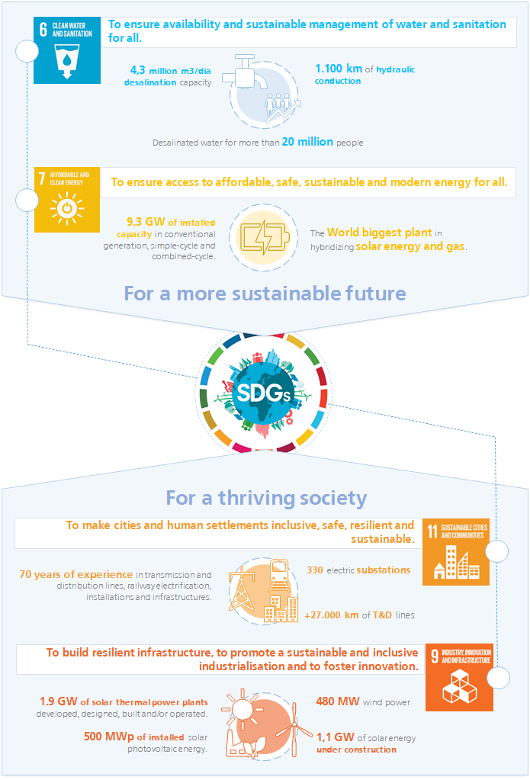 However, the company rolls out actions in the strategy lines and goals established in the SCSRP to make progress in the achievement of all other sustainable development goals.
Below is a description of how the company contributes to the achievement of the applicable goals.